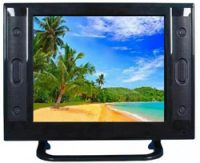 15" LED TV 15L1
Panel Size: 15Inch  A Grade with New Led Light
Mainboard: MSTAR V56(HDMI/USB/VGA/AV/YPBPR/RF/EARPHONE/12V Connector)
Cabinet: Plastic with Five layers Carton box package
Power Consumption: 15-25W  12V worked from 9V-18.5V
Warranty for one year
Description
15 LED TV 15L1/15 LED TV 12V/15 LED SOLAR TV
15″LED TV Specification Details:
2.Power Consumption:16-25W
3.Tv  System:PAL/SECAM/NTSC
4.Placed Way:Standing or Wall-mounted
8.Input Signal:HDMI/VGA/YPbPr/AV_IN/AV_OUT/RF/EARPHONES/Digital audio output/USB
9.External Power: 12V Or Internal Cable
12.Operating voltage:100V-240VAC 60/50Hz    12V DC 8V-18V / Solar and Battery Box
Temperature:5℃~40℃ Humidity:10%~85% Atmospheric Pressure:86KPa~104KPa
Temperature:-20℃~55℃ Humidity:5%~95% Atmospheric Pressure:86kPa~104kPa
Other Function & Option
DVB-T/DVB-T2/DVB-S2
ISDB-T/ATSC
SMART
We also have high voltage protect way: When input voltage higher than DC 12V,ourput always constant vltage DC12V,this way can protect TV.
| | |
| --- | --- |
| Input Voltage | Output Voltage to TV |
| <9V | 0V (Protected TV) |
| When: >9 <12V | Actual Voltage |
| When: >12v <18.5v | Constant Voltage DC 12V |
| When: > 18.5V | 0V(Protected TV) |
People Power for TV most in 3 ways:
1.AC-DC : that is no problem,voltage is normal
2.By solar system and battery: this way will damage the tv,because the voltage maybe 18.5V,The TV can be damaged
3.By battery: this way will damage the TV,because the voltage will be 14.8V,if people use DC 24V battery,the TV will damage soon.
So,our TV have voltage protect,it is very important!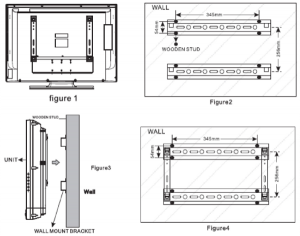 Remarks: ELEDTV will provide the information as correct as possible. Product photos on this website may vary from the real products. Products information may vary from the products manual available in the market. Please use the products subjected to the specific information on the user manual. For details, please contact the related persons.
Enquiry For
15" LED TV 15L1